Love is in the air with these easy Valentine desserts; chocolate, cheesecake, strawberries, and more, all perfect for your special someone.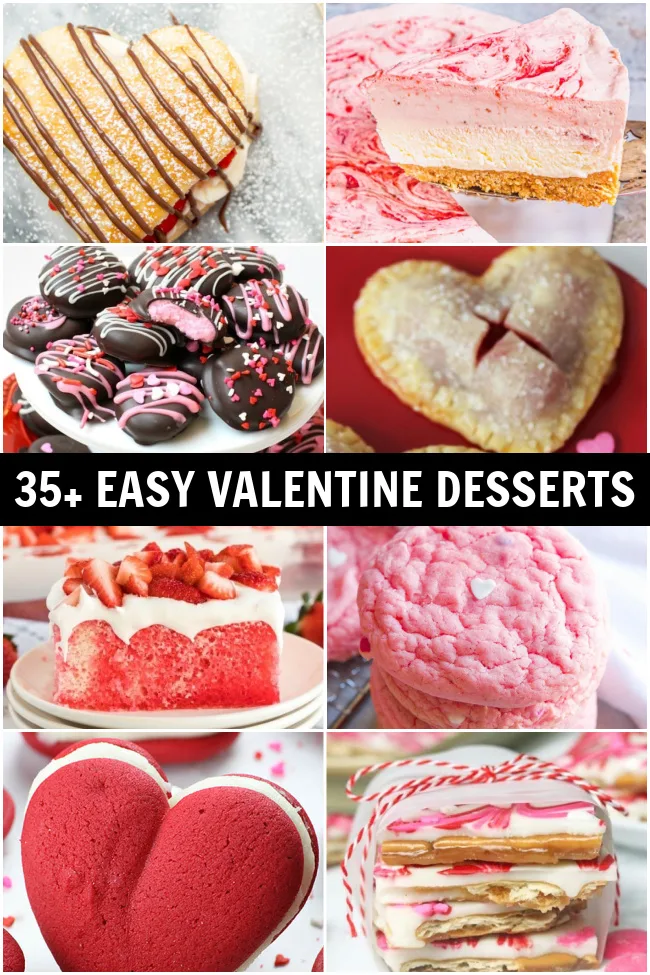 Who needs cupid when you can whip up one of these sweet treats. Whether you are making them for your spouse, partner, friend, or family these favorites for February 14th are great for everyone.


Why you will love these recipes!


Easy recipes that anyone of you can make.
Delicious treats made with ingredients for the sweet tooth in you.
Recipe ideas that are perfect to make for a Valentine's Day dessert.


Easy Valentine Desserts that will win over everyone!!




Items you might need to make these easy Valentine Desserts!




Be sure you check out these other Valentine posts before you leave.