You will melt over these adorable Snowman Cinnamon Rolls perfect for a fun holiday or snow day breakfast or brunch.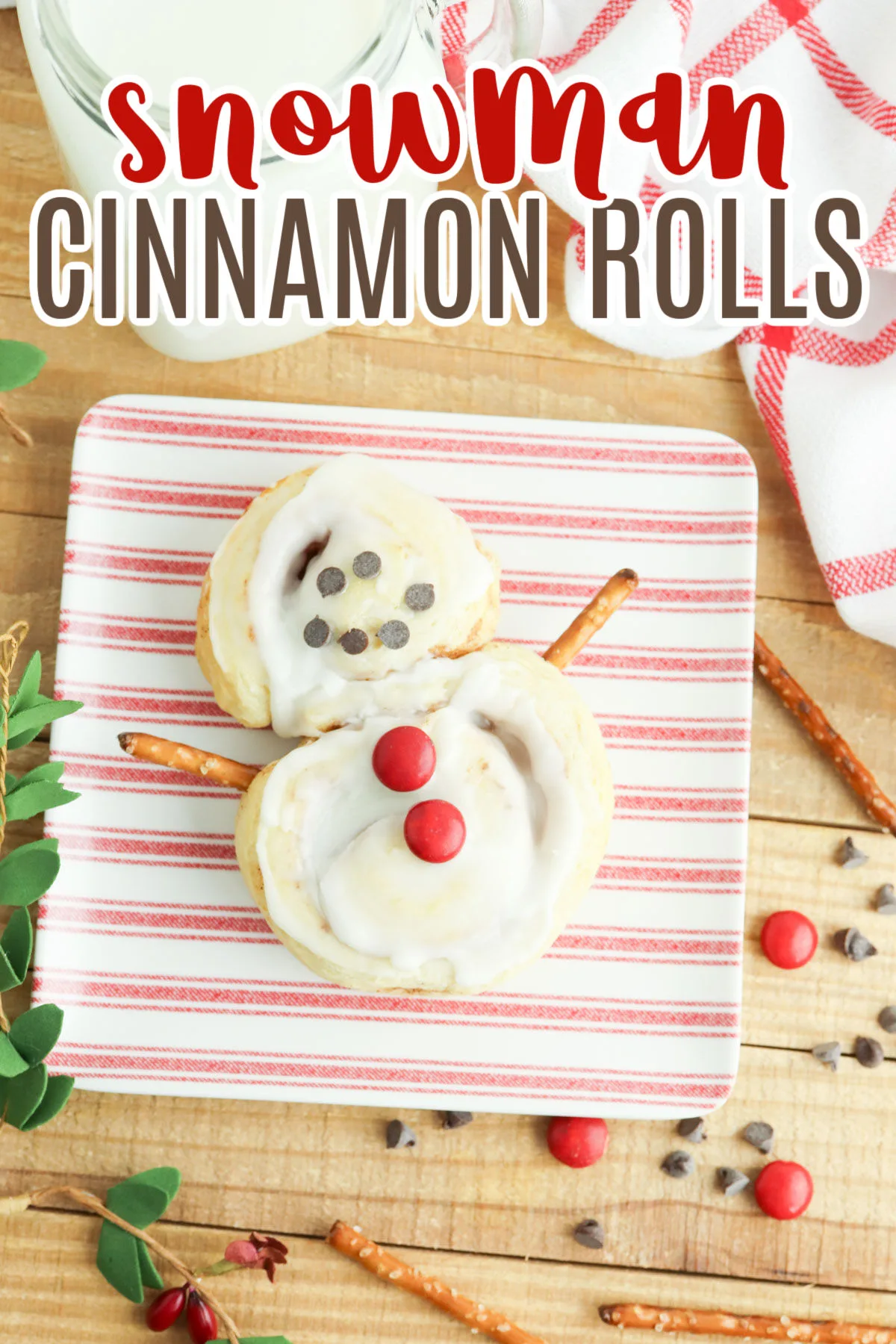 Bring the snowman building indoors and transform refrigerated cinnamon rolls into the cutest edible snowman that your kids and guests are going to love.


It's a sweet way to start any cold winter's day! Bake up a batch, or two!




Ingredients you will need:


1 8-count package of cinnamon rolls
Mini chocolate chips
Red M&Ms
Pretzel sticks


The easiest part of this recipe is that you can use premade cinnamon rolls. If you choose to make homemade those of course work too




How to make Snowman Cinnamon Rolls


Preheat the oven to 350 degrees and line a baking sheet with parchment paper.


Separate all the cinnamon rolls and set five rolls aside.


Unroll the remaining three rolls and cut each strip in half.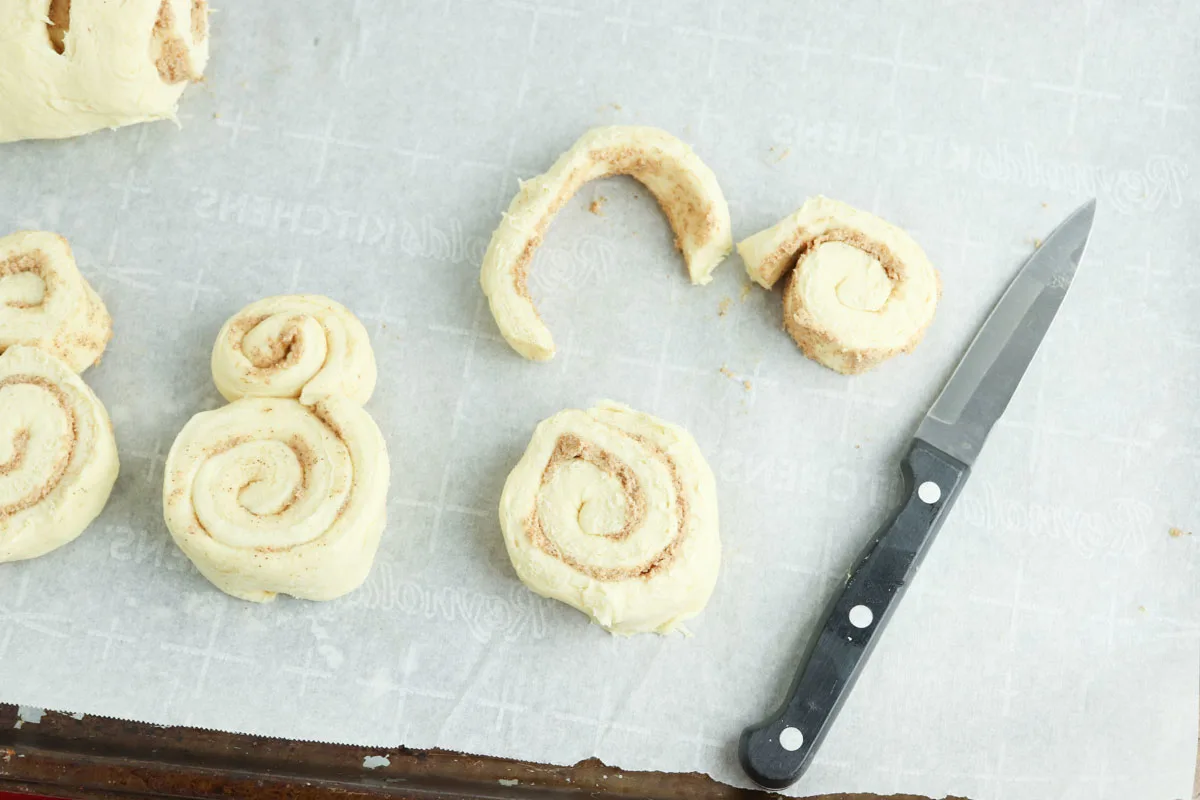 Roll up each piece into a small circle and place one small circle on top of the full-sized cinnamon rolls and lightly press them together.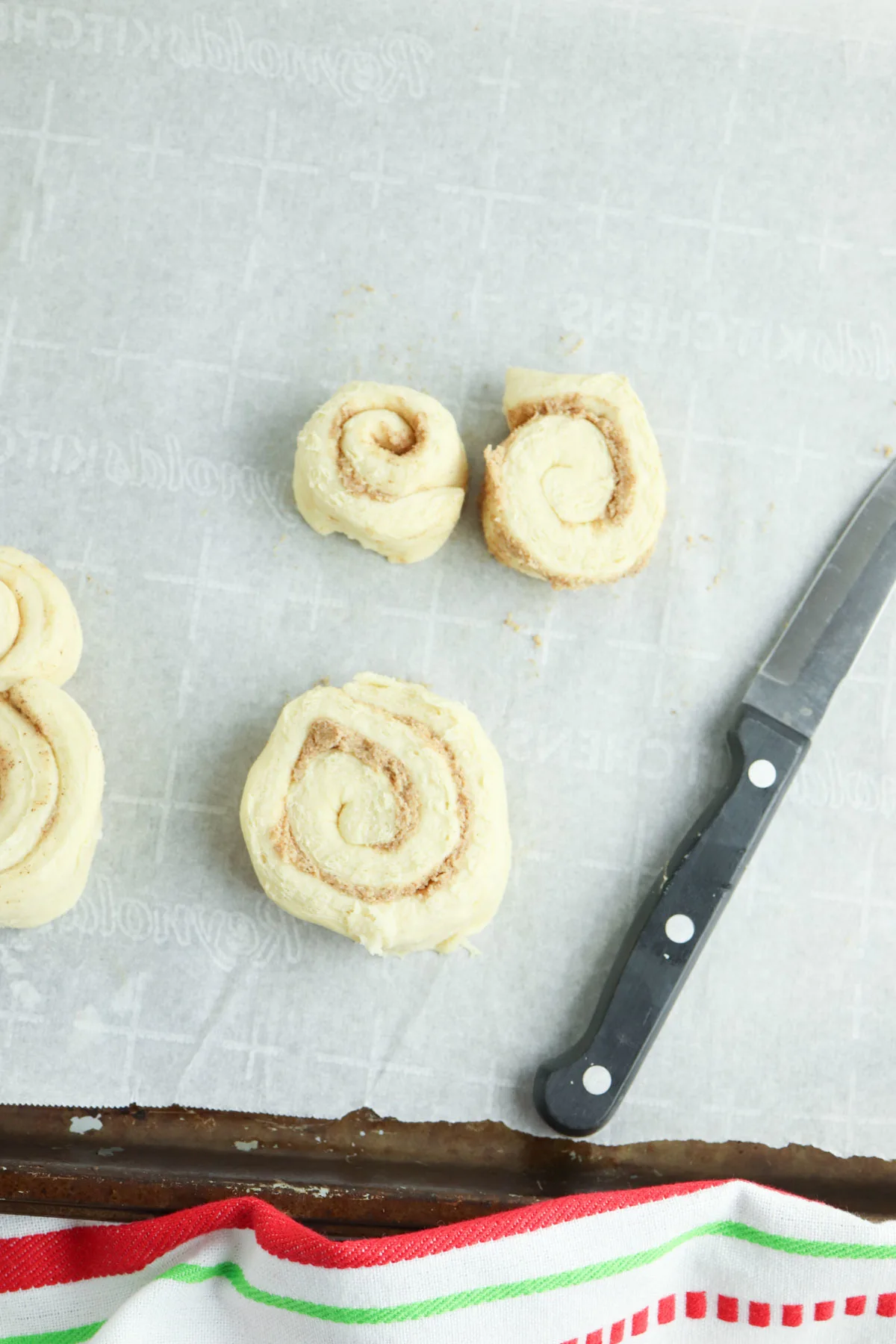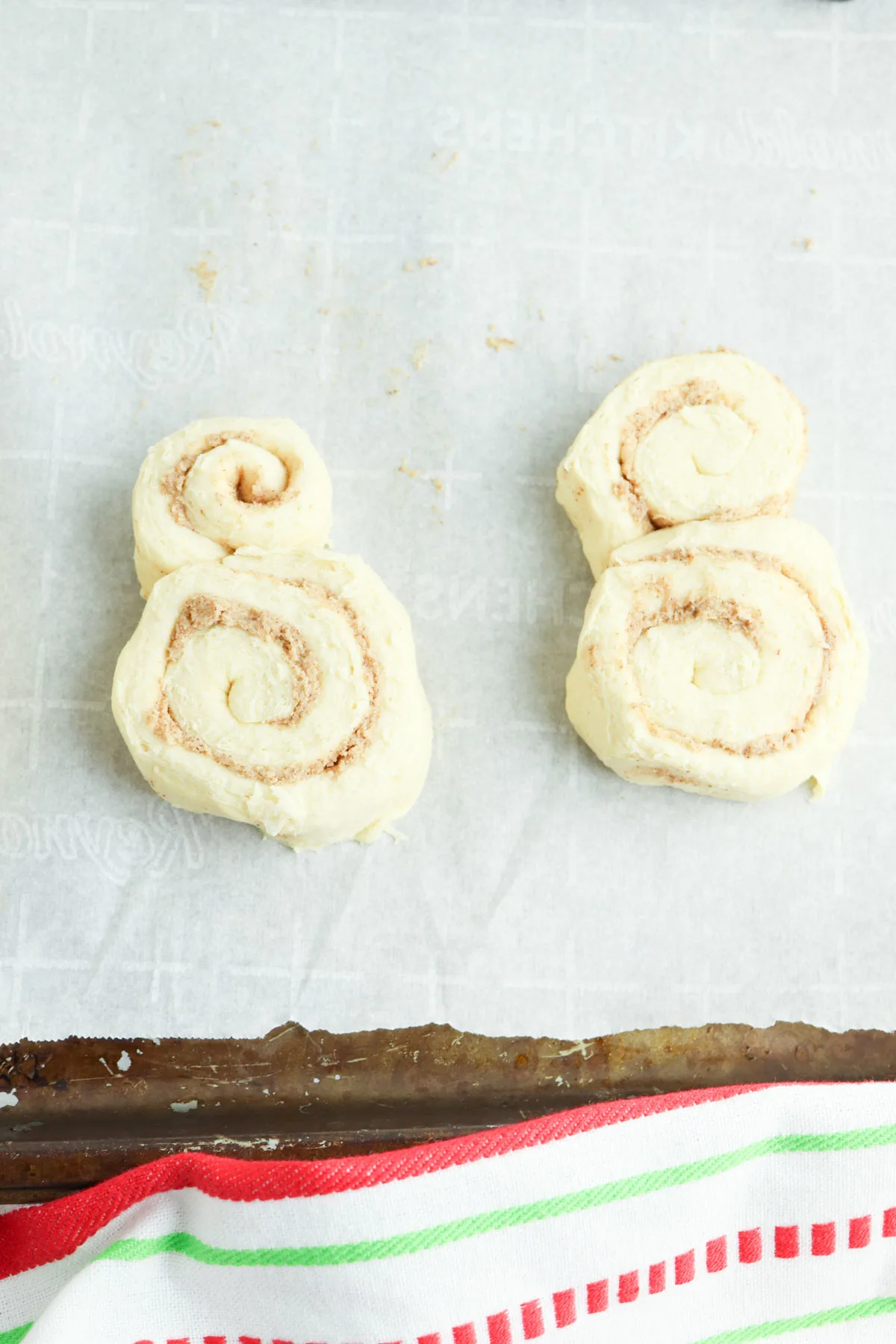 Bake the cinnamon rolls for 12 to 15 minutes, until golden brown.


Allow the rolls to cool for a few minutes, then spread the icing over the top in an even layer.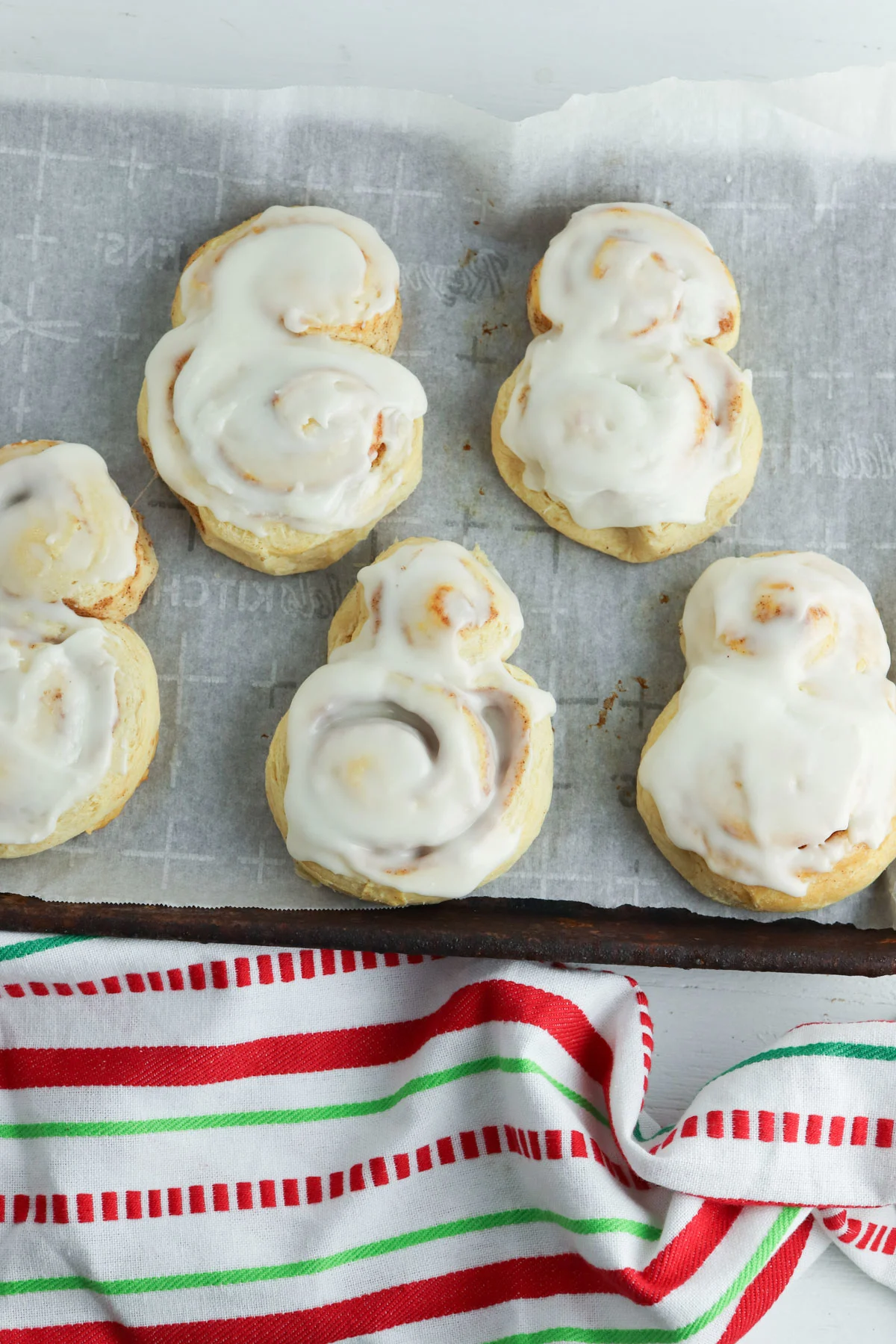 Use mini chocolate chips to create a face on the top of each snowman.


Use the red M&Ms to make buttons on the front of each snowman.


Use the pretzel sticks as arms.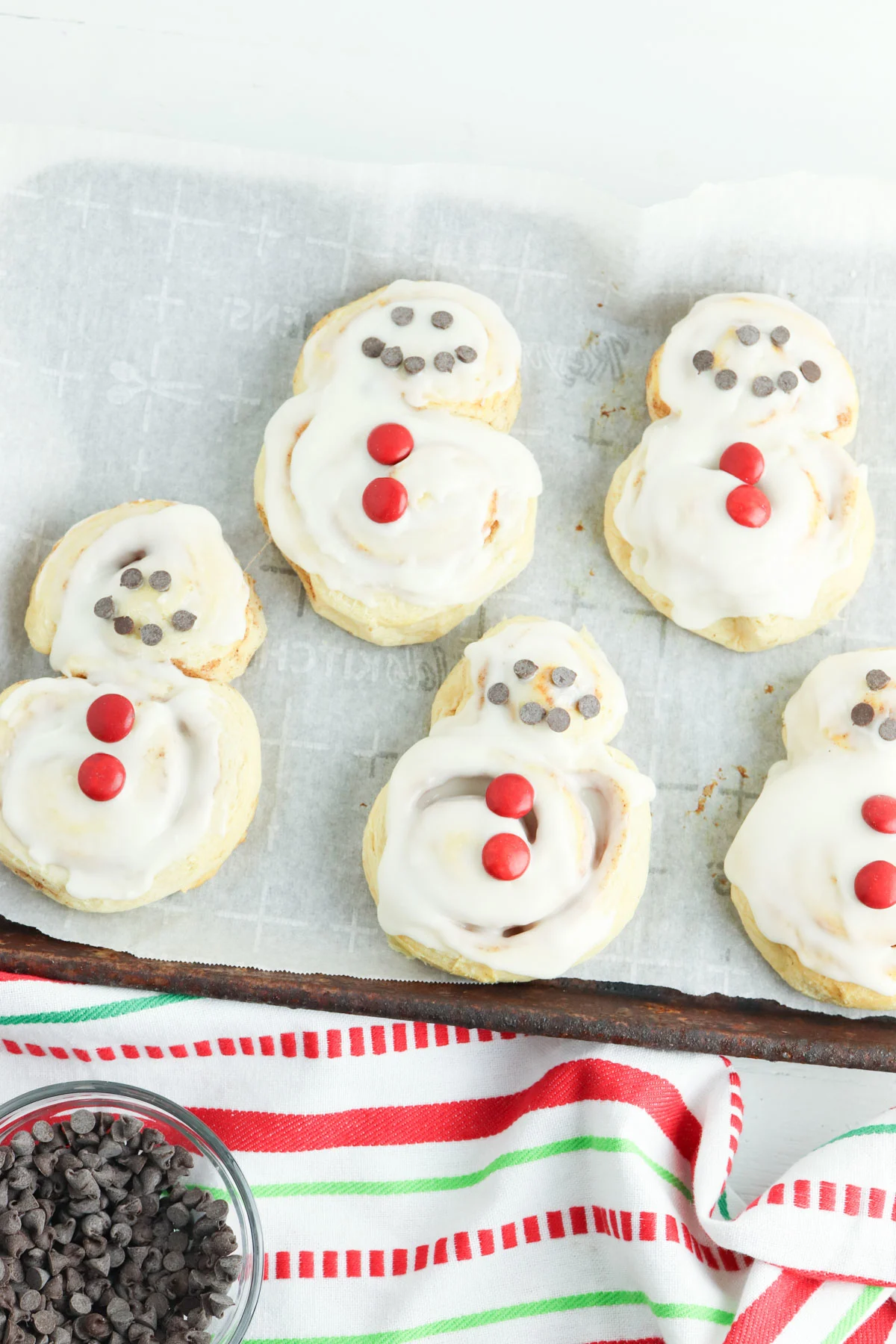 How long do these cinnamon rolls last?

These cinnamon rolls will keep in an airtight container on the counter for 1-2 days. You can microwave for 15-20 seconds until warm but know that once frosted some of the frosting will run after being reheated.
How to serve these Snowman Cinnamon Rolls.

Serve them straight from the pan or gently slide them onto a serving platter.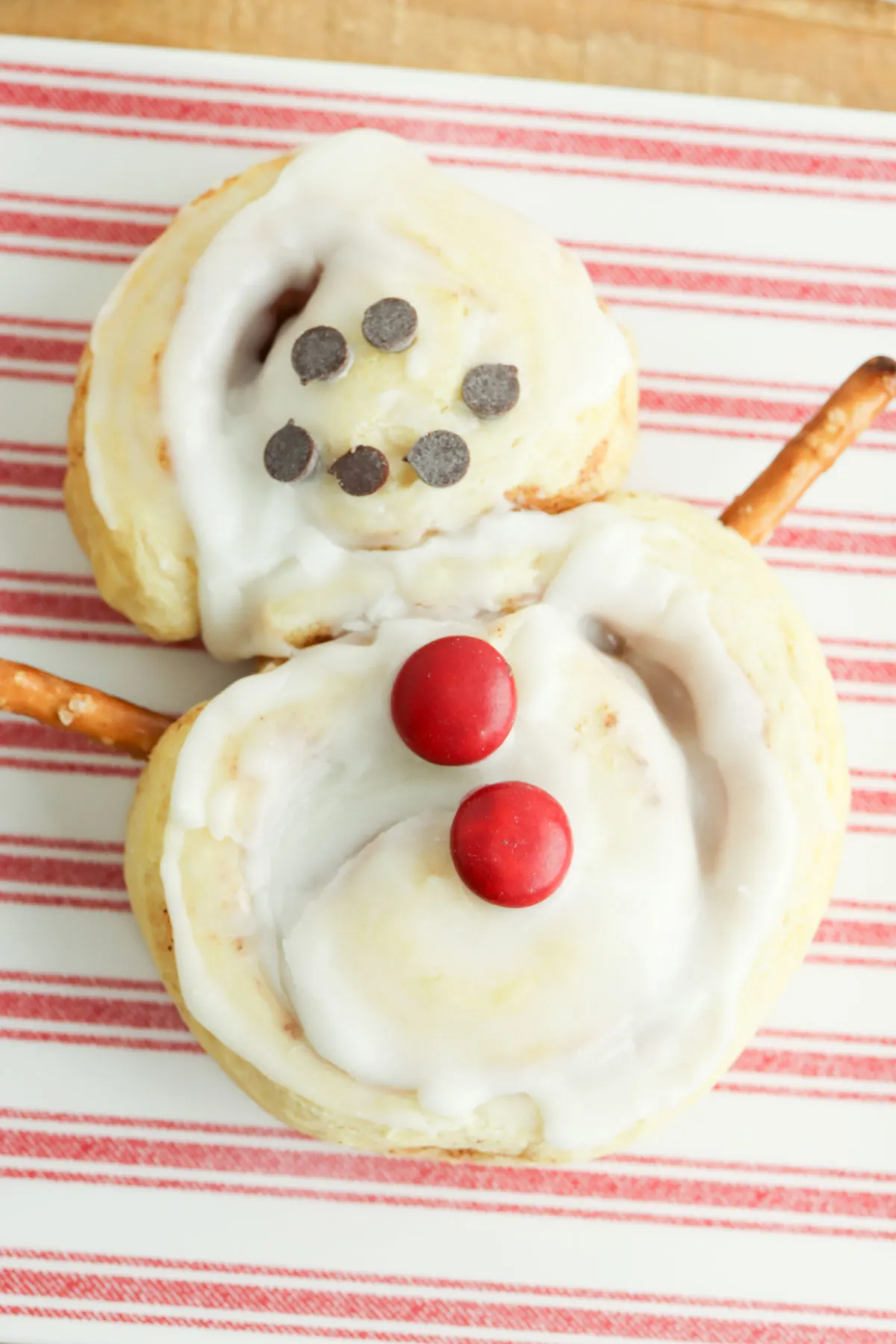 Other Ways to Decorate Cinnamon Roll Snowmen


Orange gumdrop or m&m for the nose
Twizzlers to make a scarf
Mini M&Ms for eyes
Candy eyes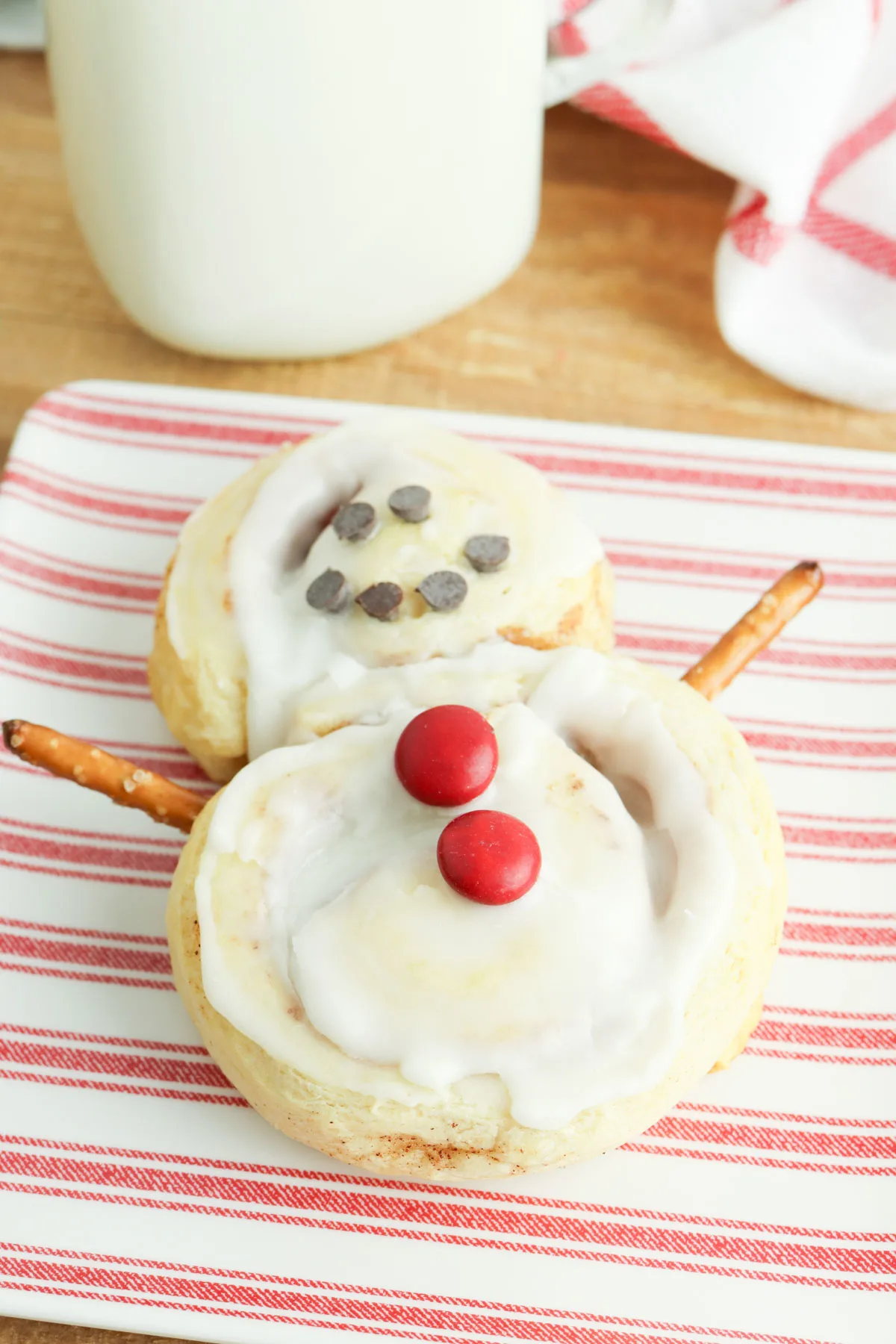 Want to print or save these Snowman Cinnamon Rolls?