Make these easy and fun Cinnamon Roll Christmas Trees to wow your family and friends this holiday season.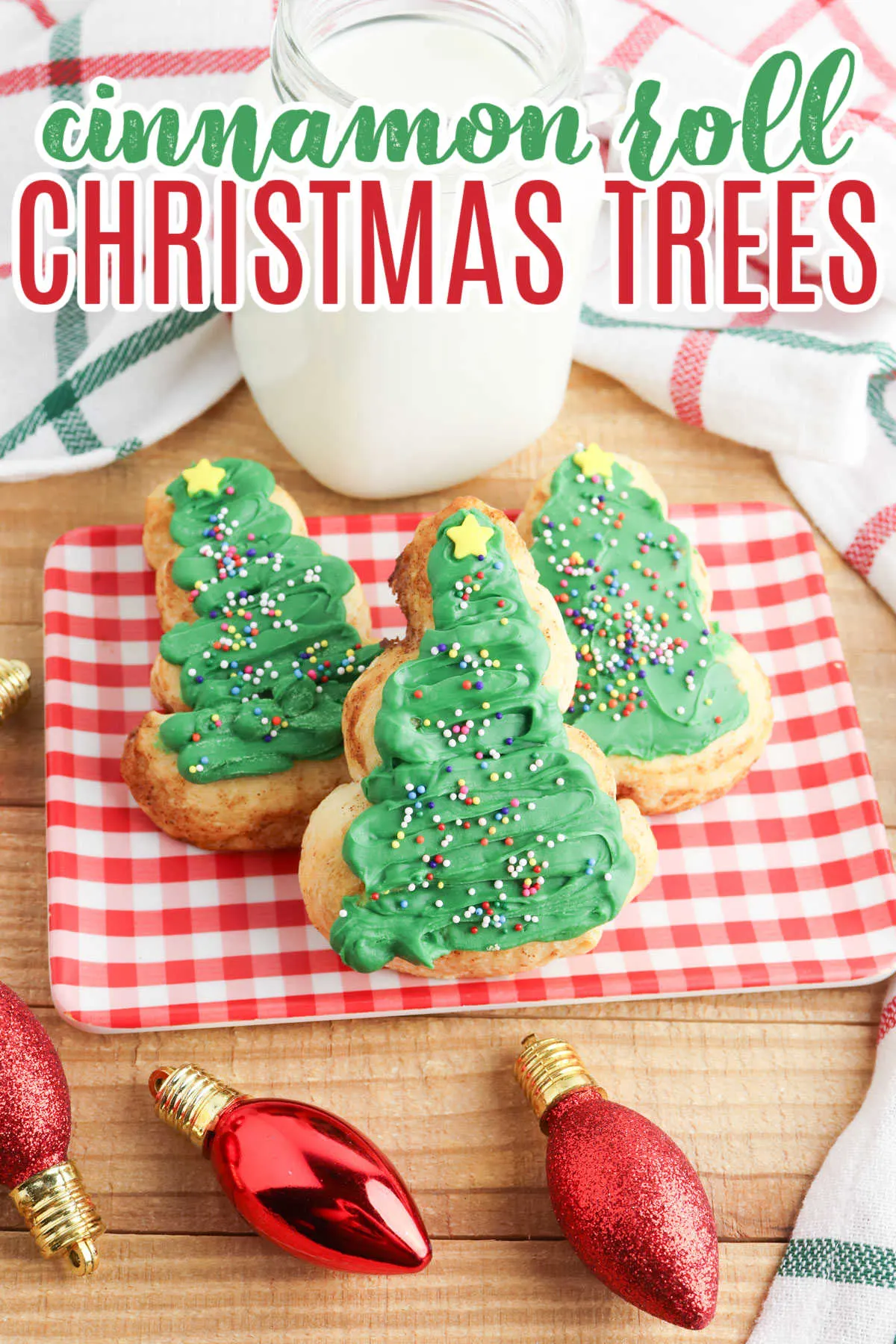 We love this festive twist on a classic breakfast treat.


It's great for any time during the season or for making them special on Christmas morning.


The best part is that it is so fast and easy to make these rolls.




Ingredients you will need:


1 8-count package of cinnamon rolls
1/3 cup green candy melts
Rainbow and star sprinkles


Note: You can use the icing that comes with the cinnamon rolls and green food coloring if you prefer. Just know that the icing will most likely be somewhat transparent rather than opaque.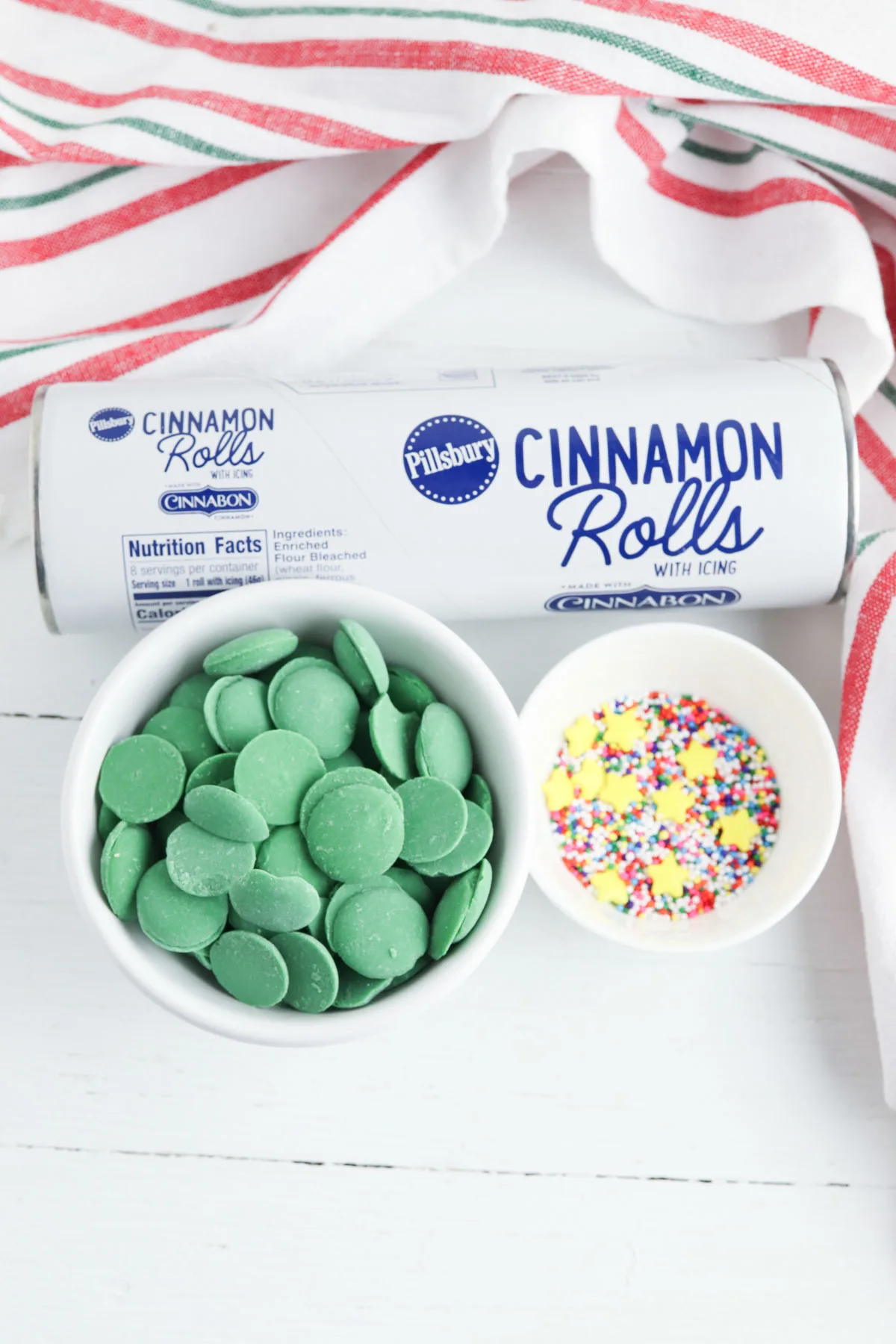 How to make Cinnamon Roll Christmas Trees


Preheat the oven to 350 degrees and line a baking sheet with parchment paper.


Separate all the cinnamon rolls and unroll each of the rolls.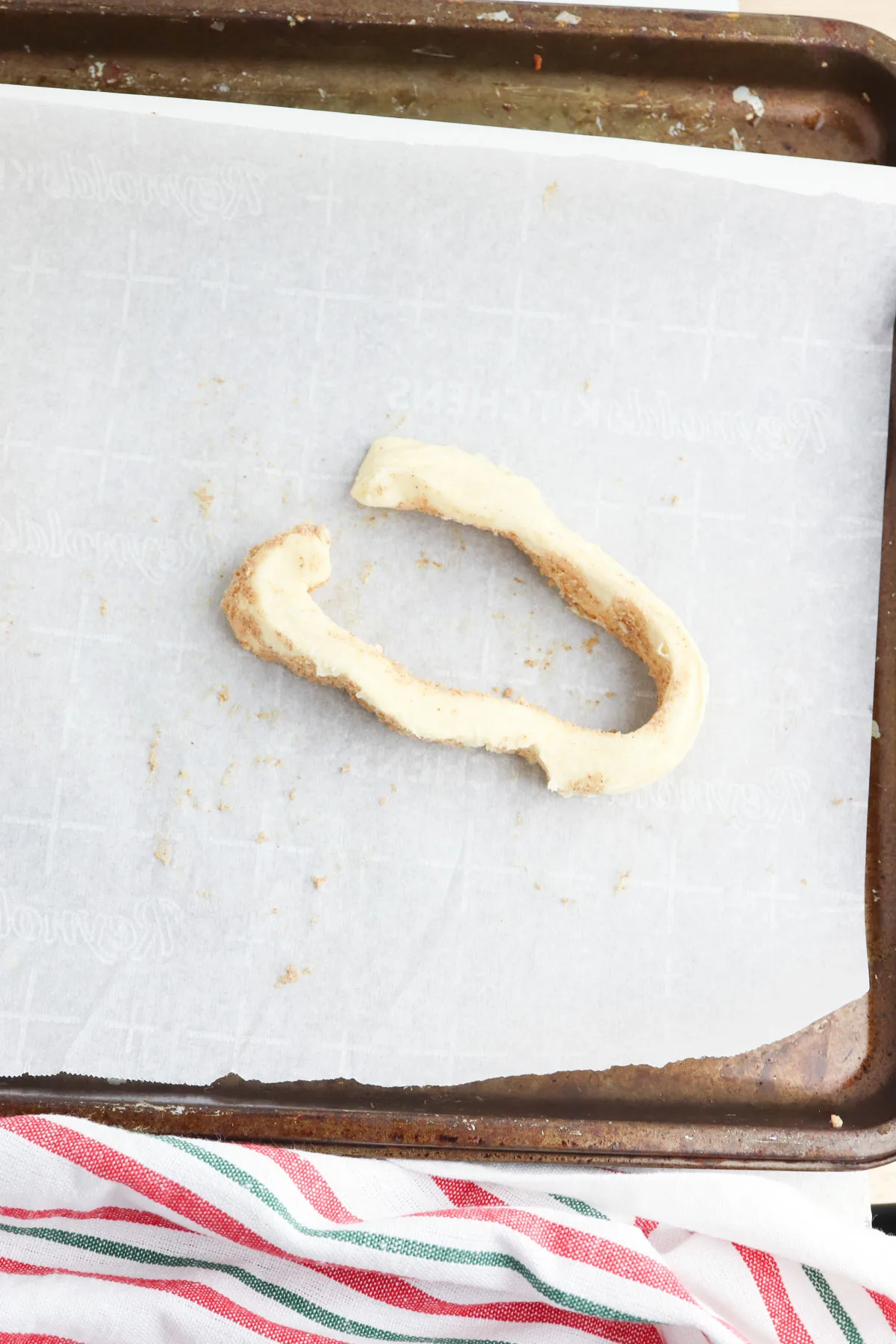 Shape the dough strips into a triangle and place them on the lined baking sheet.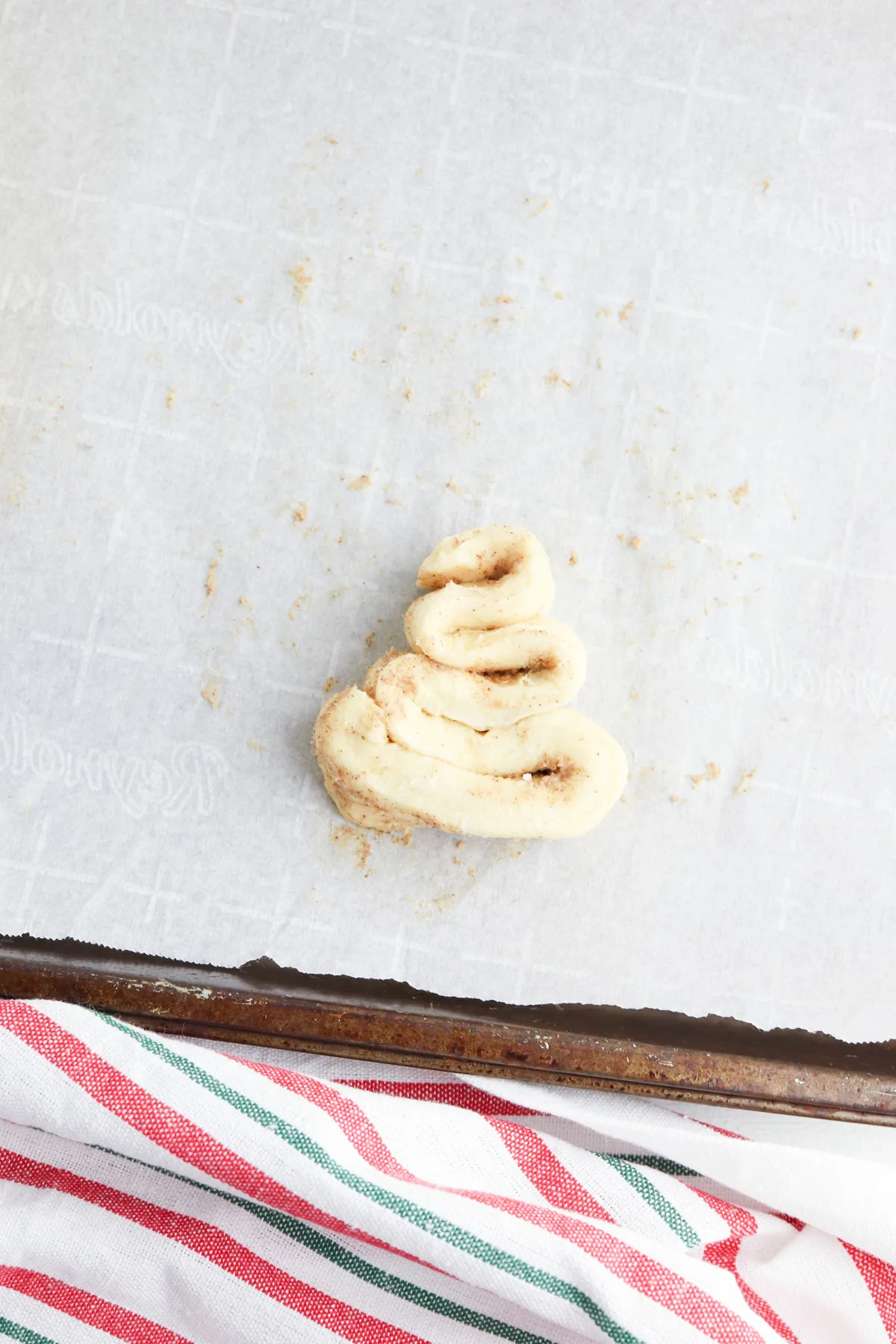 Bake the cinnamon rolls for 12 to 15 minutes, until golden brown. Depending on your oven the cooking time will vary.


Allow the rolls to cool completely, then melt the candy melts according to the package instructions.


Pipe or spread the melted chocolate over the top of the cinnamon rolls.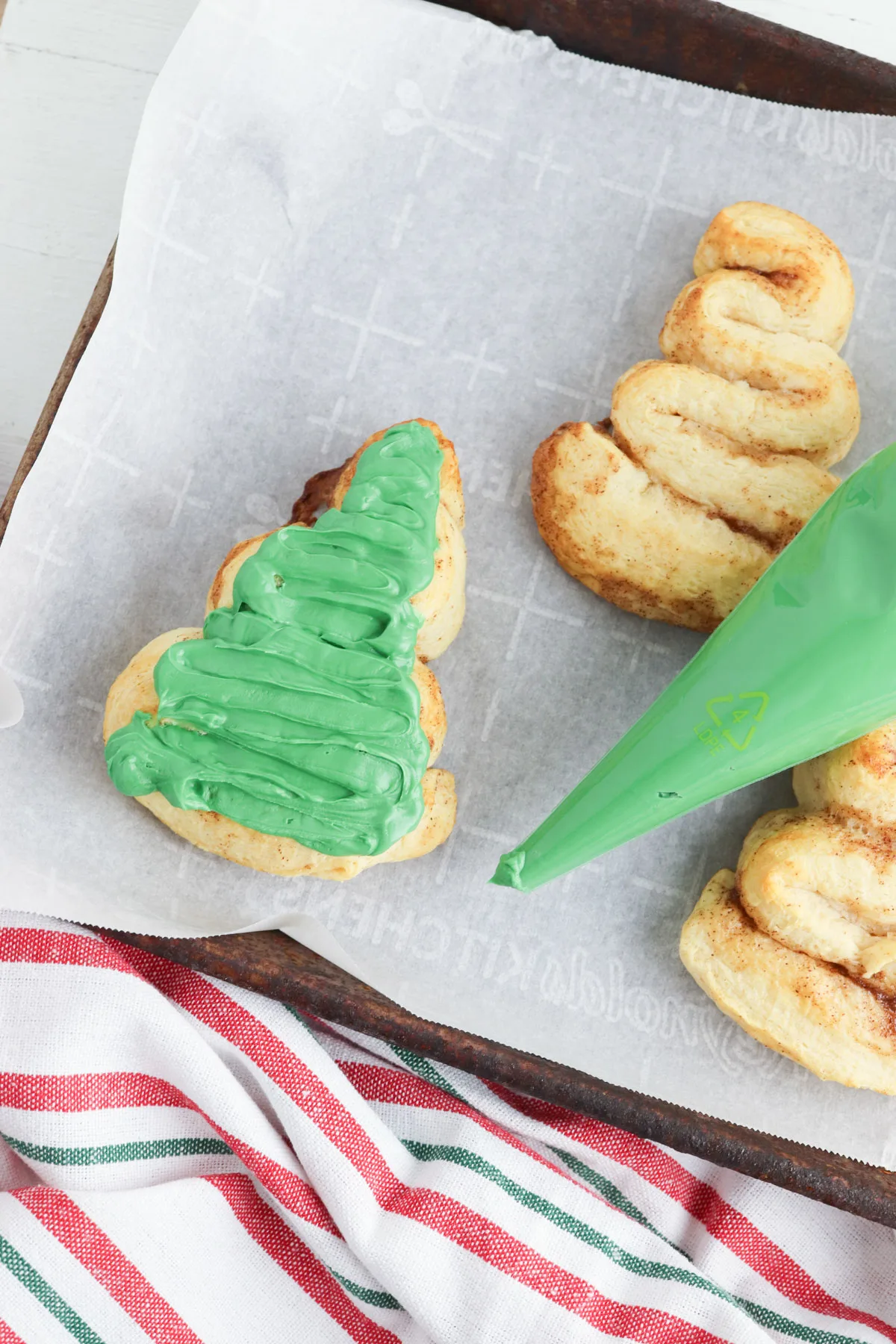 Top the green candy melts with rainbow sprinkles and then place one star atop the triangle.


Allow the candy to cool and harden before serving.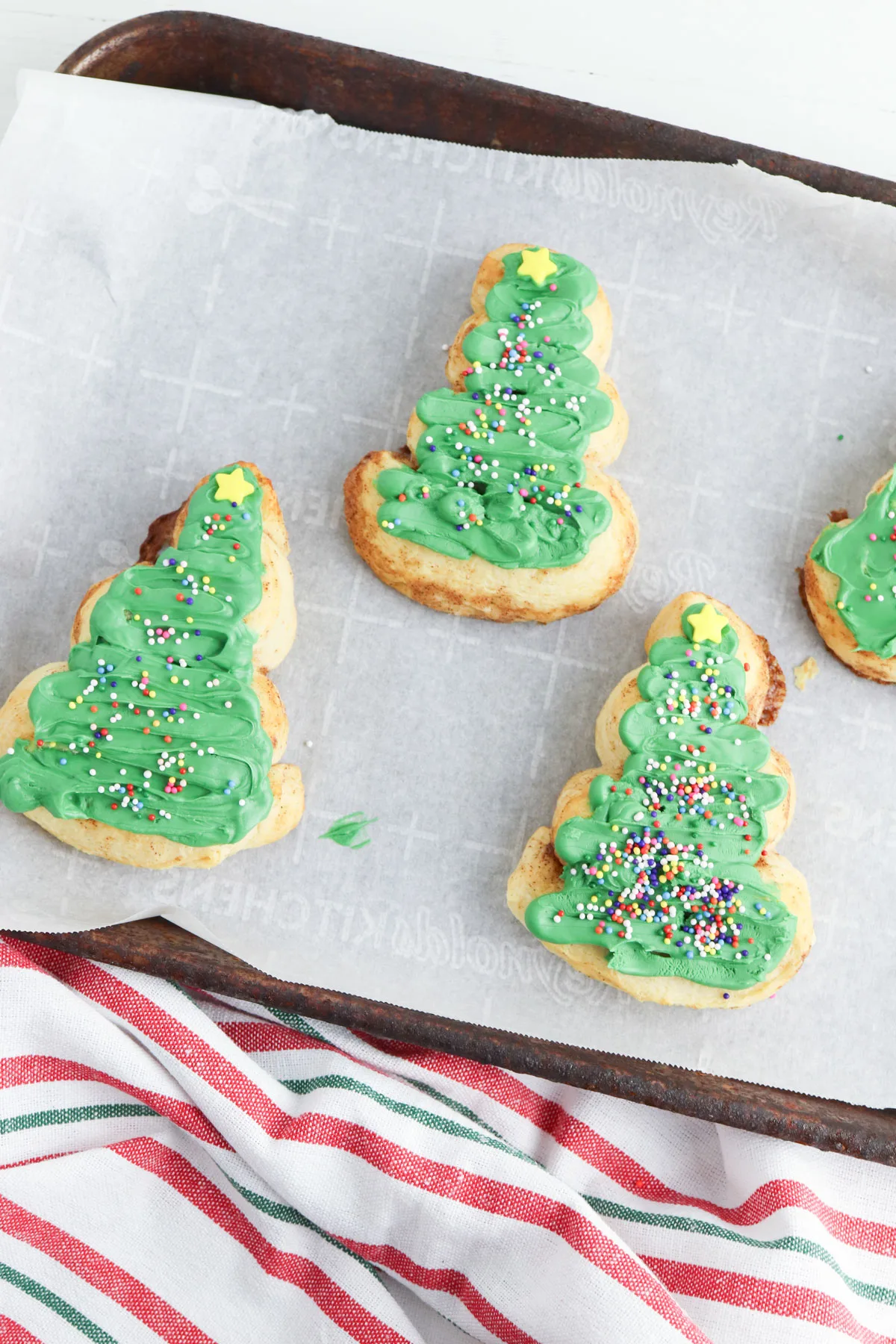 How long do these cinnamon rolls last?


These cinnamon rolls will keep in an airtight container on the counter for 1-2 days. You can microwave for 15-20 seconds until warm but know that once frosted some of the frosting will run after being reheated.
How to serve these cinnamon roll Christmas trees


Serve them straight from the pan or gently slide them onto a serving platter.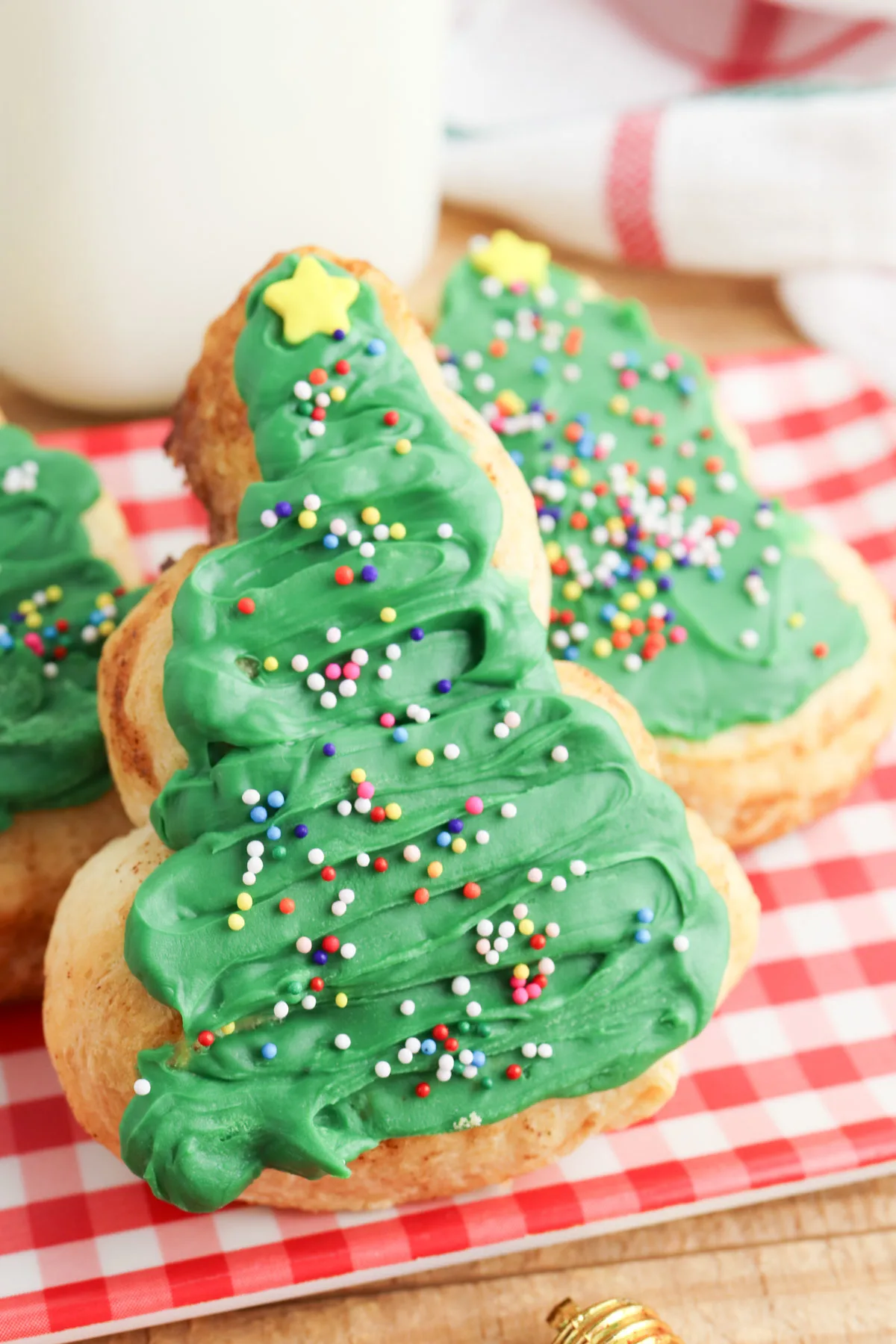 Want to print or save these Christmas tree cinnamon rolls?